About SoFlo Machining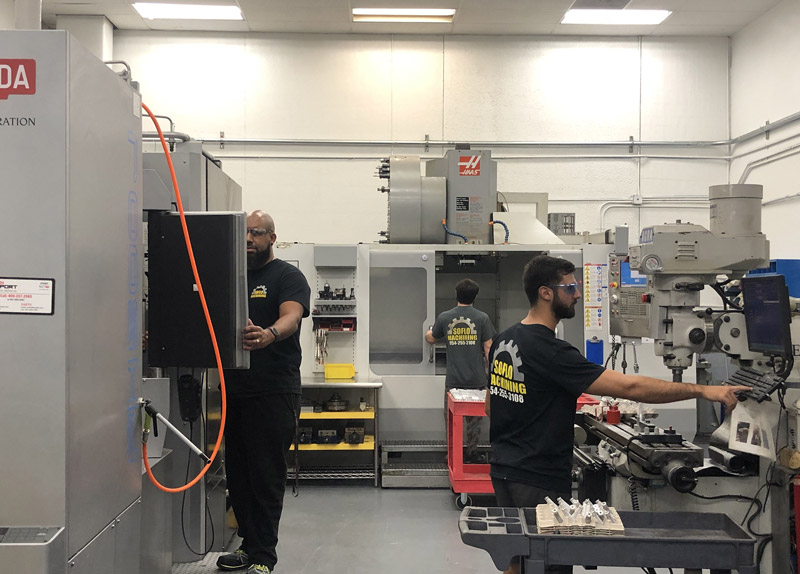 As respected leaders in the machining and manufacturing industry, SoFlo Machining was established nearly a decade ago to better address the machining and manufacturing needs of the many markets we support.
As a niche market solution provider, we understand the many challenges companies face with regard to their manufacturing outsource needs.
At SoFlo Machining we offer very viable quality, cost effective solutions to help our customers improve their bottom line.
Our dedicated staff of knowledgeable engineers, quality experts, programmers, and machinists are fully committed to helping our customers reach their goals.
In order to better support our ever-growing customer base, we have, and will continue to, make significant investment in all facets of our company to spur innovation through technology.
We welcome you to visit our 14,000 sq. ft. facility headquartered in Coral Springs, Florida.